Michael W. Wagner – "Communicating the Wisconsin Idea in a Polarized Era"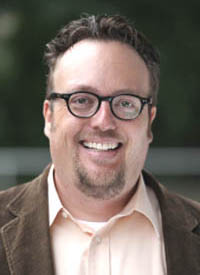 Michael W. Wagner, Ph.D., School of Journalism and Mass Communication, University of Wisconsin-Madison
Michael W. Wagner is an associate professor and Louis A. Maier Faculty Development Fellow in the University of Wisconsin Madison's School of Journalism and Mass Communication. His research, teaching, and service are animated by the question, "how well does democracy work?" Wagner approaches this question from a variety of perspectives, incorporating into his work the study of political communication, political parties, journalism, public opinion, political psychology, political behavior, religion and politics, the presidency, and biology.
---
Required for course credit: Attendance – sign in sheet
Additional Resources:
TBA
---
You are welcome to leave comments about this lecture or topic below. Please note these are moderated – no off-topic or inappropriate comments will be allowed. Please remain respectful. We reserve the right to delete any that are not deemed appropriate.