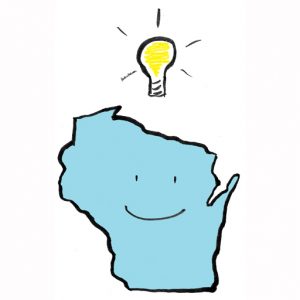 History of the Wisconsin Idea

When former University of Wisconsin President Charles Van Hise declared in 1905 that he would "never be content until the beneficent influence of the University reaches every family in the state," he gave early expression to the Wisconsin Idea. Van Hise brought the knowledge produced by the university to Wisconsin's citizens and policymakers in the hopes that it would illuminate social problems and contribute to progressive and effective solutions. Bringing students and faculty in the UW System into a broader public conversation with the citizens of the state, we will examine how the knowledge produced in the university benefited the public in the past and can continue to do so today. The University provides more information on the Wisconsin Idea here.
Creation of the Course
Former Sociology staff member Patrick Brenzel created "Forward? The Wisconsin Idea, Past & Present" in 2015. His education, employment, and volunteer work at the University of Wisconsin-Madison all contributed to his motivation to develop the course. Brenzel was awarded both the University Staff Excellence Award in the College of Letters & Science and the campus-wide University Staff Recognition Award during the 2016-2017 academic year, primarily for his creation of the course.
"When I conceived of this course, my feeling was that the university doesn't communicate the great things it does for the public as well as it could. While I still feel that way, I have learned that we as UW faculty and staff don't fully appreciate the legacy from which we have grown, either. I think we need to become reacquainted with what it means to live the Wisconsin Idea, and it won't be easy. This course is an attempt to reinvigorate a broader, multidisciplinary conversation about how we, within our specialties, can re-engage with the people of Wisconsin. I had not expected people to come out of the woodwork the way they did—students, citizens, former faculty, and administrators all had something to say about the Wisconsin Idea and we started some really powerful conversations. I look forward to another year of important conversations and connections." – Patrick Brenzel, creator of "Forward? The Wisconsin Idea, Past & Present"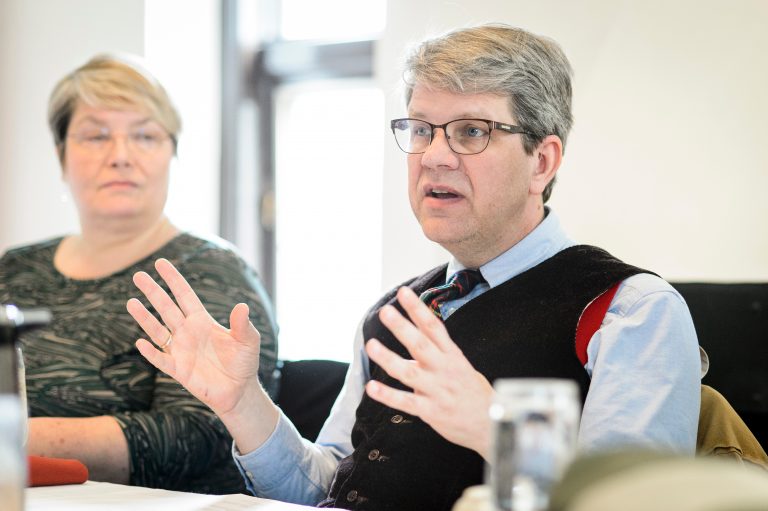 Purpose of the Course
From the coverage of both historical and present-day information, the course seeks to identify challenges, questions, and issues to be considered, if the promise of the Wisconsin Idea is to be realized for the twenty-first century and beyond. This class presents lectures from a variety of professors on topics surrounding the Wisconsin Idea. We examine our origins, from the birth of the university in 1849, a year following the birth of Wisconsin as a state in 1848.  We explore our successes and failures along the way.  In fourteen to fifteen weeks, we merely scratch the surface of possible topics.
Patrick Brenzel says, "My father graduated from the UW, my two sisters and I are graduates, and two of my nieces are graduates. We agree that our time here not only contributed to our career success, but it also made us good citizens. I think this is an important component of the course, this concept of transforming a student into a citizen, not simply training a future worker. We have a rich legacy and tradition of citizenship in our state, and this course will explore where we're going as well as where we've been."