Barry Burden – "What Just Happened? An Academic Analysis of the 2018 Elections"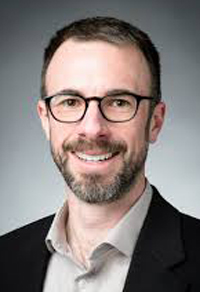 Barry Burden, Ph.D., Director, Elections Research Center College of Letters and Science, University of Wisconsin-Madison
Barry C. Burden is Professor of Political Science at the University of Wisconsin-Madison. He is alsoDirector of the Elections Research Center and is the Lyons Family Chair in Electoral Politics.
His research and teaching are based in American politics, with an emphasis on electoral politics and representation. He is co-editor of The Measure of American Elections, author of Personal Roots of Representation, and co-author of Why Americans Split Their Tickets: Campaigns, Competition, and Divided Government. Burden has also published articles in the American Political Science Review, American Journal of Political Science, British Journal of Political Science, Legislative Studies Quarterly, Political Science Quarterly, and Electoral Studies.
Burden is affiliated with the La Follette School of Public Affairs, the Center for Demography of Health and Aging, the Tommy G. Thompson Center on Public Leadership, the UW Survey Center, and the Election Administration Project.
---
Required for course credit: Attendance – sign in sheet
Additional Resources:
TBA
Assignment Due: Paper Draft
---
You are welcome to leave comments about this lecture or topic below. Please note these are moderated – no off-topic or inappropriate comments will be allowed. Please remain respectful. We reserve the right to delete any that are not deemed appropriate.