Tom Broman – "Wisconsin 101: A Crowd-Sources Public Humanities Project""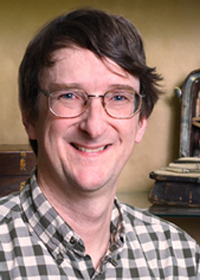 Tom Broman, Ph.D., History Department, University of Wisconsin-Madison
Interests: Science and medicine in the Enlightenment; the role of science in the public sphere; 18th-century German intellectual and cultural history.
Ph.D., Princeton University, History, 1987
M.A., Princeton University, History, 1983
M.S., University of Illinois at Urbana-Champaign, Agronomy, 1980
A.B., Ripon College, Biology and Chemistry, 1976
NOTE: No discussion Nov. 22 – Happy Thanksgiving!
---
Required for course credit: Attendance – sign in sheet
Additional Resources:
TBA
---
You are welcome to leave comments about this lecture or topic below. Please note these are moderated – no off-topic or inappropriate comments will be allowed. Please remain respectful. We reserve the right to delete any that are not deemed appropriate.