Bill Tracy – "Wisconsin, the Wisconsin Idea, and the Modern University"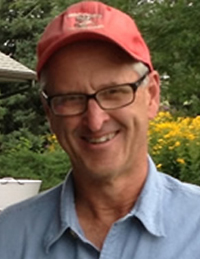 Bill Tracy, Ph.D., Agronomy, College of Agriculture and Life Sciences, University of Wisconsin-Madison
My program focuses on improving sweet corn by breeding and the discovery of genetic information that will be useful for sweet corn improvement. I direct a sweet corn breeding program that generates commercially useful inbreds and hybrids. In the breeding program we make extensive use of tropical and other non-sweet germplasm. Our genetic research centers on three areas 1. The relationship between the development of the maize plant and pest resistance. 2. Endosperm mutants and their effects on quality, germination, and cold tolerance. 3. Phylogenetics and evolution of sweet corn. A fourth area of research involves participatory breeding and on farm research for organic crop production.
---
Required for course credit: Attendance – sign in sheet
Additional Resources:
TBA
---
You are welcome to leave comments about this lecture or topic below. Please note these are moderated – no off-topic or inappropriate comments will be allowed. Please remain respectful. We reserve the right to delete any that are not deemed appropriate.