David J. Weertz – "From the Good Society to the Productive Society: Changing Conceptions of the Wisconsin Idea""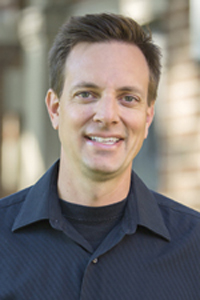 David J. Weerts, Ph.D., Alumnus, Department of Educational Policy & Administration, University of Minnesota
David Weerts Associate Professor; Coordinator, Higher Education Programs; Faculty Director, Academic Planning and Programs, Office for Public Engagement
My work aims to help higher education leaders and their external partners collaborate more effectively to better serve society and build long-term support for colleges and universities."
Over the past fifteen years, my scholarly work has focused on helping college and university leaders build productive relationships with external partners including state policy makers, community partners, alumni, and donors. In pursuing this agenda, my research lies at the intersections of state-university relations, community engagement, institutional advancement, higher education leadership, and organizational development. My recent studies include historical analyses of state-university relations, longitudinal analyses of state appropriations for higher education, latent variable analyses predicting alumni support behaviors, and case studies of university-community engagement practices. These investigations rely on variety of disciplinary frames from economics, political science, sociology of organizations, social psychology, history, and religion.
My work on these topics has been greatly informed by my experiences as a major gifts officer at the University of Wisconsin Foundation and University of Minnesota Foundation, and as past director of the Center for Innovative Higher Education.
---
Required for course credit: Attendance – sign in sheet
Additional Resources:
TBA
Assignment Due: Final Draft & Final Op Ed
---
You are welcome to leave comments about this lecture or topic below. Please note these are moderated – no off-topic or inappropriate comments will be allowed. Please remain respectful. We reserve the right to delete any that are not deemed appropriate.