Kevin Walters – "Think Local, Act Global: The Wisconsin Alumni Research Foundation and the Soil of the Wisconsin Idea"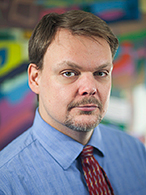 Kevin Walters is a Historian and Strategic Research Coordinator for the Wisconsin Alumni Research Foundation (WARF) and a PhD Candidate in the UW- Madison History Department.  Although much of his family comes from the Midwest, he grew up in Temple, Texas and attended the University of Texas at Austin as an undergraduate.  He came to Madison after completing an MA in Humanities and an MA in History from the University of Texas at Dallas.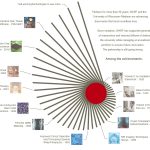 As requested by the audience, here's a link to the interactive spiral graphic with WARF's notable inventions. Click on the individual inventions or center dot to find out more. WARF calls it "Success Stories."
For further information, here is a link to the WARF video "Cycle of Innovation"
---
You are welcome to leave comments about this lecture or topic below. Please note these are moderated – no off-topic or inappropriate comments will be allowed. Please remain respectful. We reserve the right to delete any that are not deemed appropriate.