Gwen Drury – "The Wisconsin Idea: How Do We Define the Concept that Defines Us?"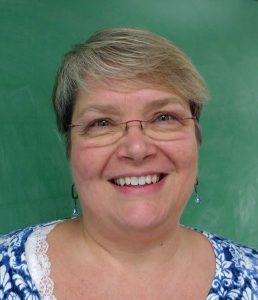 "When Gwen Drury started researching the expansive, 100-year history of the Wisconsin Idea, she was impressed by the university's culture and the rich stories of how it manifested itself again and again during the last century.  But she also discovered that people's knowledge and opinions about it had changed significantly, and the only way that today's UW alumni and friends could truly appreciate their shared history was to learn about it — and more importantly, to discuss it with each other."  Wendy Kraus Hathaway, WAA
Drury received undergraduate degrees in History and English at Frostburg State University.
---
PLEASE JOIN US on Wednesday, September 13th at 7 p.m.for a special screening of "Howard's End", in the Marquee Theatre of Union South. (Film rental funded by a gift from Gerald Campbell, Professor Emeritus – Ag and Applied Economics and Former Vice-Chancellor of UW-Extension)
Gwen's Suggested readings/resources for week of September 12, 2017
1) The 1848'ers (brief book review on the subject political refugees from a wave of
unsuccessful revolutions against absolute monarchy that swept many countries in
Europe around 1848. Many of these well-educated, middle class refugees settled in
Wisconsin, right as statehood was declared, especially Germans)
https://scholarworks.iu.edu/journals/index.php/imh/article/view/8017/9747
2) The "Dollar Princesses" and the potential rise of an aristocracy in America,
due to fortunes based on new technologies (steam ships and railroads, in the
case of the Vanderbilts)  http://www.christies.com/features/The-story-of-Consuelo-Vanderbilts-marriage-to-the-Duke-of-Marlborough-7745-1.aspx
3) Coronation of Edward VII in 1902
Silent film clip on Youtube: https://www.youtube.com/watch?v=lomlHuC6eYI
No need to watch the whole film clip – but DO watch the segment from 3:05-3:10.
Note what happens at the exact moment the king is crowned…. (Crowns are not just
"bling" that rich people wear)
The entire English aristocracy – all present at Westminster Abbey – simultaneously
place their own family crowns on their own heads. The crowns symbolize their own
places – determined by family ties and inheritance – in the religious, social, and
governmental power structure of England. Consuelo Vanderbilt's parents
purchased family ties in this power structure by forcing her to marry the Duke of
Marlborough, against her will.
American heiress Jenny Jerome, Winston Churchill's mother, appears to have been
happy to marry into that same English family.
4) Whose Property Rights? Logging and rivers in Wisconsin
John Dietz Defender of Cameron Dam (very short piece)
https://www.wisconsinhistory.org/Records/Article/CS2487
5) How did Conservation, defined as "the greatest good, for the greatest
number, and for the longest time" come to be so important in Wisconsin? See
Curt Meine's talk, from the 2016 course web page. But also consider this:
Passenger Pigeon – an extinct species
While learning to think in geological time frames, Charles Van Hise would also have
been watching the actual extinction of a species within a few decades, less than the
amount of time that he personally was actively connected to the University of
Wisconsin. Though humans had hunted these birds for generations on the years
when their nesting flocks were massive and hadn't depleted their numbers, new
technologies quickly allowed humans to hunt the birds to extinction. Telegraphs
could alert people to the direction that the incredible flocks were headed, and
railroads could allow for shipping barrels full of bird carcasses to city markets for
sale.
Additionally, wealthy people in cities would pay a premium for a fashionable dish
called "Squab" – baby pigeons taken directly out of nests. Once their overall numbers
had been depleted, their habitat disrupted, and their efforts to raise their young
thwarted, Passenger Pigeons quickly went from most-populous bird in the United
States, to extinct species. People in Wisconsin would have witnessed this decline with
their own eyes.
Measuring time in Wisconsin –1871-1914 – in stone, and in birds.
• 1871 – largest nesting of Passenger Pigeons ever documented. This massive
nesting occured in Wisconsin
• 1874 – Charles Van Hise first associated with the University of Wisconsin, as
a freshman. Studies mining and metallurgy. Learns to think in geological
time frames.
• 1914 – Martha, the very last Passenger Pigeon on earth, dies in an Ohio zoo
(she had been hatched in captivity – in Wisconsin)
• 1918 – Charles Van Hise, then the sitting president of the University of
Wisconsin and a famous geologist, dies unexpectedly of a post-operative
infection, after a relatively minor surgery.
http://onwisconsin.uwalumni.com/features/empty-nests/
http://dnr.wi.gov/wnrmag/2014/04/pigeon.htm
(1910) Conservation of the Natural Resources of the United States , is the first
textbook ever written on the subject of conservation. The author is Charles Van
Hise, famous geologist and the sitting president of the University of Wisconsin. He
taught a course on the subject as well. The book is written in such a way that the
students and the people of Wisconsin can use it to become informed about the
situation, and as a reference. It has handy notes in the margins to make it easy to
find passages. Van Hise was fond of defining conservation as, "The greatest good
for the greatest number…for the longest time." This book is available to read
online via Google Books. Conservation of the Natural Resources of the United States by Charles Van Hise
(1910) Great American Universities by E.E. Slossen
This book is a compilation of magazine reviews – one each – of 14 prominent
universities. Each university has its own chapter, giving this 3rd party's opinion of
each of the universities. Mr. Slossen spent a week at each one prior to writing the
review of that school. It's fascinating to see how Wisconsin's university differs from
its peers – though the author considers them all to be top universities of his time
period. Also available to read online via Google Books."Great American Universities" by Edwin Emery Slosson
1912 The Camp Randall Arch – a commemorative program of the dedication
https://archive.org/stream/camprandallmemor00rood#page/2/mode/2up
1924 article in The Atlantic Magazine: "La Follette and La Follettism"
(note what they said about the Wisconsin Idea)
https://www.theatlantic.com/magazine/archive/1924/10/la-follette-andla-follettism/306030/
(1962) The American College and University: A History, by Frederick Rudolph
pp. 362-363 describe the Wisconsin Idea
This book is available to read online via Google Books: https://books.google.com/books/about/The_American_College_and_University.html?id=3se-H1Y_l7kC
---
You are welcome to leave comments about this lecture or topic below.  Please note these are moderated – no off-topic or inappropriate comments will be allowed.  Please remain respectful. We reserve the right to delete any that are not deemed appropriate.