Emily Auerbach – "The Power to Change Lives: The UW Odyssey Project"
October 24th, 7pm, 1111 Genetics/Biotechnology Center, 425 Henry Mall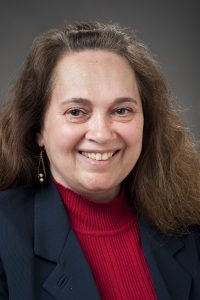 Emily Auerbach is a Professor of English at the University of Wisconsin-Madison with a joint appointment in the English Department and the Department of Liberal Studies & the Arts (Outreach). She has received teaching excellence awards from University Outreach, UW-Madison, and the UW System; an arts award from the UW-Madison; and national awards for several of her projects.
In addition to publishing books and articles on women writers and on the overlap between music and literature, Emily Auerbach has developed a series of radio programs, written guides, and courses about women writers called "The Courage to Write." The series has received four national awards, including the Ohio State Award for Excellence in Broadcasting presented at the National Press Club and a Distinguished Program Award from the American Council of Higher Education.
Emily Auerbach's most recent book is entitled "Searching for Jane Austen." She serves as director of the UW Odyssey Project, a free humanities course for adults facing economic hardship. She has served as co-host of "University of the Air" since 1995.