Corruption of the Wisconsin Idea:
ALEC and Other Developments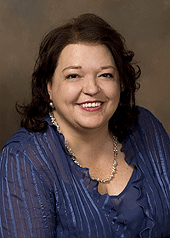 Lisa Graves is the Executive Director of the Center for Media
and Democracy, a national watchdog group. CMD's niche is investigating and exposing the undue influence of corporations on public policy. She previously served as Deputy Assistant Attorney General at the U.S. Department of Justice and in other posts.
CMD's investigations are often cited by leading papers and have been featured on news shows on HBO, Showtime, PBS, MSNBC, NBC, CNBC, CBS, Democracy Now!, NPR's Fresh Air, and more. CMD's original research about the Koch brothers and the corporate special interest infrastructure has been credited in several documentaries and books, including Jane Mayer's Dark Money.
CMD's investigations help aid grassroots efforts to secure a healthier democracy, economy, and environment for us all.
CMD launched its award-winning ALECexposed investigation after a whistleblower gave Lisa all of the model bills secretly voted on by lobbyists and lawmakers. CMD publishes PRWatch.org, SourceWatch.org, and ALECclimateChangeDenial.org.
Lisa was Deputy Assistant Attorney General at the U.S. Department of Justice in the Office of Legal Policy/Policy Development and served as Chief Counsel for Nominations for the U.S. Senate Judiciary Committee for Senator Patrick Leahy. She also worked as the Deputy Chief for the U.S. Court system in the division for lifetime-appointed judges, as an adjunct law professor, and as the leading legislative strategist on privacy issues in national security surveillance. She has testified as an expert witness in both the Senate and the House. Her analysis has been quoted on every major news network in the country and in every major paper in the U.S. and major international outlets.
---
Assigned Readings:
Dark Money: the Hidden History of the Billionaires Behind the Rise of the Radical Right by Jane Mayer