EVICTED: Poverty and Profit in the American City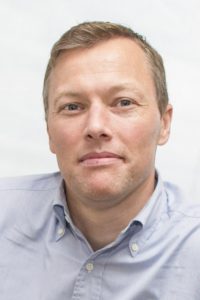 Matthew Desmond is John L. Loeb Associate Professor of the Social Sciences and codirector of the Justice and Poverty Project at Harvard University. After receiving his Ph.D. in 2010 from the University of Wisconsin at Madison, he joined the Harvard Society of Fellows as a Junior Fellow. His primary teaching and research interests include urban sociology, poverty, race and ethnicity, organizations and work, social theory, and ethnography.
Desmond is the author of four books: On the Fireline: Living and Dying with WIldland Firefighters (2007), Race in America (with Mustafa Emirbayer, 2015), The Racial Order (with Mustafa Emirbayer, 2015), and Evicted: Poverty and Profit in the American City (2016) selected at the "Go Big Read" for 2016. He also is the editor of the inaugural issue of RSF: The Russell Sage Foundation Journal of the Social Sciences, Volumes 1 & 2: Severe Deprivation in America (2015).
Desmond has written essays on educational inequality, dangerous work, political ideology, race and social theory, and the inner-city housing market. Recently, he has published on the prevalence and consequences of eviction and the low-income rental market, network-based survival strategies among the urban poor, and the consequences of new crime control policies on inner-city women in the American Journal of Sociology, American Sociological Review, Social Forces, and Demography. Click here for a full list of publications.
The principal investigator of the Milwaukee Area Renters Study, an original survey of tenants in Milwaukee's low-income private housing sector, Desmond's work has been supported by the Ford, Russell Sage, and National Science Foundations, and his writing has appeared in the New York Times and Chicago Tribune.
In 2015, Desmond was awarded a MacArthur "Genius" grant.
---
Assigned Readings:
Evicted: Poverty and Profit in the American City by Matthew Desmond, Epilogue & About the Project, pages 292 – 336
The Violence of Eviction by Mike Konczal Summer 2016 – book review