The Future of the Wisconsin Idea
(and Closing Remarks)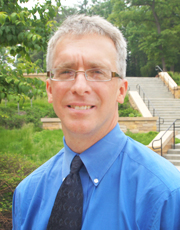 Dr. Noel Radomski is WISCAPE's ​associate ​researcher and ​managing ​director. He directs the center's outreach portfolio; delivers presentations; and engages in informal and formal conversations with postsecondary education leaders, government officials, policymakers, business leaders, students, media, community-based organizations, and others. He previously worked as a policy and planning analyst in the Office of the Chancellor, UW–Madison.