Loka Ashwood is an assistant professor at Auburn University in the Department of Agricultural Economics and Rural Sociology. She writes about the relationship of people to their rural and environmental surroundings, with the politics of justice weaving a common thread across her work. She's worked on designing participatory solutions to water pollution by drawing on the diverse knowledge of experts in many forms: local, governmental, and scholarly. Her recent scholarship on large hog confinements documents the use of legal strategies by farmer-investors to sidestep democratic processes in siting facilities. Loka's co-editing a Special Issue in the Journal of Rural Studieson the rural as a dimension of environmental injustice. She currently is writing a book that documents the alternative politics of rural protest that affront conjoined corporate and state environmental injustices.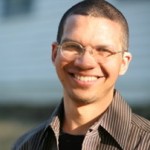 Robert M. Chiles is an ethics co-funded hire in the Department of Agricultural Economics, Sociology, and Education and the Department of Food Science. He received his PhD from the Department of Community & Environmental Sociology at the University of Wisconsin-Madison. Broadly, his research and teaching interests involve examining how agricultural ethics and sustainability are interwoven with the everyday lives of ordinary people. He is currently exploring how the social acceptability of meat has been disrupted and re-negotiated in light of growing controversies over health, food safety, sustainability, and ethics. Chiles' earlier work analyzed the ethics and cultural politics of in vitro meat (a nascent technology that attempts to produce meat from stem cells). His research has been published in Agriculture and Human Values, Journal of Consumer Behaviour, Controversies in Science and Technology: From Sustainability to Surveillance (Oxford, 2014), and Contexts. Recently, Chiles' scholarship was honored with the UW-Madison Department of Community & Environmental Sociology 2015 John H. Kolb Memorial Scholarship. He is also the recipient of an Integrating Research Ethics and Scholarship Fellowship and an Advanced Opportunity Fellowship, both from the University of Wisconsin-Madison Graduate School. He received his undergraduate degree in philosophy and political science from Stanford University.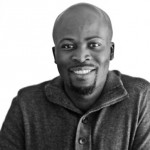 Joseph's research and teaching interests include cultural sociology, urban sociology, race and ethnicity, theory, and ethnography. His dissertation takes on questions about how people acquire, prepare, and consume what they eat. To answer these questions, Joseph moved to Jackson, Mississippi to conduct an ethnographic study of African Americans. For nearly a year in 2012, he followed more than a dozen Black Jacksonians, from people who are homeless and families who live well below the poverty line, to middle income and wealthy families, to observe and experience how they make decisions about food.
Katie graduated with her PhD from the Department of Sociology at UW-Madison. She is interested in urban spaces, race, gender, and geography. Katie is currently conducting ethnographic research exploring interactions and behavior on an intra-city bus system. Apart from her ethnographic research, she is working on a project with Casey Stockstill about how single, heterosexual, professional women in New York City approach finding a partner and an analysis of how urban studies departments have attempted to increase racial and gender diversity.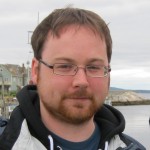 Mike is a Social Sciences and Humanities Research Council of Canada (SSHRC) and Izaak Walton Killam Postdoctoral Fellow at Dalhousie University. His work focuses on medicine, mental health, science and technology, and social psychology. Michael's current research addresses the social and ethical dimensions of emerging brain science, particularly in relation to mental illness. His articles have appeared in Social Problems, the Journal of Health and Social Behavior, Social Science & Medicine, Sociology of Health and Illness, and numerous other journals.
Matt is a PhD graduate in sociology at UW. His specialization areas are social psychology, ethnomethodology, and conversation analysis. His dissertation is entitled "The decisive moment: Directive sequences, resistance to authority, and the ethnomethodology of Milgram's experiment." It investigates civil disobedience by treating authority and (dis)obedience as phenomena of social interaction. He identified concrete practices by which authority may be resisted successfully and try to shed light on how "obedient" and "disobedient" social actors account for these behaviors, both in the moment and subsequently. The database is a large collection of archived recordings of the most seminal social psychological investigation of these phenomena, Stanley Milgram's 1961-62 experiments on obedience to authority. A National Science Foundation grant allowed him to obtain copies of these recordings. This research contributes to work on obedience to authority and on directive-response sequencing.
Nicole Kaufman

| website
Nicole Kaufman is an assistant professor in the Department of Sociology and Anthropology at Ohio University. She is a faculty affiliate with OU's Center for Law, Justice and Culture. She received her PhD in Sociology from the University of Wisconsin-Madison in 2014. Dr. Kaufman's research areas cover political sociology (especially citizenship), criminology and penology, law & society, and qualitative methods. Her research broadly examines institutional arrangements that facilitate and preclude social inclusion. She has a substantive interest in several social problems: prisoner reentry, women's incarceration, faith-based treatment, and environmental racism. Her dissertation focused on the process of incorporation of formerly incarcerated women and men as citizens through policy and through work in the civic sector.
Matthew earned his PhD in sociology. Primarily a political sociologist with a strong secondary interest in medical sociology, he uses a variety of research methods, especially ethnographic fieldwork. He has conducted fieldwork on a Senegalese Sufi Muslim sect called the Layene Brotherhood, public health genetics, and the Madison Solidarity Sing-Along. His dissertation topic is the Wisconsin Uprising protest movement of 2011, an illustrative case of how social order rapidly emerges within a minimally planned collective action.
Yifei Li
Yifei earned a PhD in sociology at UW. He is interested in environmental politics, transnational development, bureaucracy, and urban change. These interests took him to study environmental policy-making in the Chinese authoritarian structure, with a focus on how Chinese bureaucrats work with transnational development agencies in the area of environmental protection. In the ethnography, he documents routine moments of the political process that took place at negotiation tables in Beijing, through heated email and phone exchanges, in the backroom of bilateral memorandum signing, on the construction site of transnationally-funded projects, and best of all, at cocktail parties in the "comfort" of embassy extraterritoriality. Yifei received his M.S. in sociology from UW, and B.A. in sociology and diplomacy from Fudan University in Shanghai, China.
Wes Markofski earned his PhD in the University of Wisconsin-Madison Department of Sociology and was also a Graduate Research Fellow in the Institute for Research on Poverty. He does work in urban ethnography, theory, culture, politics, and religion, with a recent focus on political and religious transformations in the field of American evangelicalism. As part of his Master's thesis, Wes spent five years conducting ethnographic research on the new monasticism—an urban communitarian religious movement involving young progressive evangelicals—research that has become the subject of a forthcoming book with Oxford University Press. His dissertation is a national, multi-site ethnographic examination of new evangelical strategies for engaging the public and the poor in Portland, Los Angeles, Atlanta, and Boston. Wes has degrees in Molecular Biology, Philosophy, and Sociology from the University of Wisconsin-Madison and spent several years conducting basic science research in medical immunology before turning his attention to the social sciences.
Jason is a Ph.D graduate. His book, Boystown (Fall 2016, University of Chicago Press), is a three year ethnography of Chicago's Boystown gay neighborhood. Boystown examines how gay neighborhoods change as queer people become more accepted in American society. Gentrification reinforces sexual assimilation, displacing "sexy communities," erotic spaces that erode some intergroup boundaries like race. In addition, Jason's work on coming out has been published in Sexualities and The Sociological Quarterly. Jason is a methodologist, with a textbook with Michael M. Bell (An Invitation to Qualitative Fieldwork, 2015, Routledge) and widely consults on qualitative projects with his research firm, Qualitative Health Research Consultants, LLC.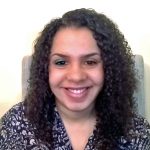 Johanna earned her PhD in Sociology and is a former New York City public school teacher. Her research focuses on the ways race, class, and gender intersect in people's lived experiences, and the role institutions play in creating, sustaining, and ameliorating inequalities. Johanna's dissertation project examines schools as sites of work. Based on 16 months of fieldwork in two New York City Middle Schools, she traces the lives of NYC middle school security guards, custodians, secretaries, counselors, paraprofessionals, teachers and principals as they make it through their workday in an era of increased standardized testing and accountability.
Jennifer Patrice Sims completed her PhD in Sociology at the University of Wisconsin-Madison in 2014 and is presently an Adjunct Visiting Professor at the University of Wisconsin-River Falls. Her research and teaching interests include social psychology, race/ethnicity and gender and sexuality. Jenn's dissertation was an interview study that explored mixed race Americans' and Britons' identity, body work practices and experiences being asked "what are you?" / "where are you from?" Her current research project examines the influence of hair style on racial perception. Jenn has previously published on the "biracial beauty" stereotype and the Sociology of Harry Potter.
Amanda is a graduate of the sociology program at the University of Wisconsin-Madison and a Graduate Research Fellow in the Institute for Research on Poverty. She is broadly interested in social psychology, crime and punishment. Her work focuses on understanding how people living below the poverty line navigate civil and criminal justice systems. Amanda's dissertation examines jail reentry experiences among a cohort of thirty women. Amanda is also currently working with Professor Tonya Brito and Professor David Pate on research examining access to justice in child support enforcement proceedings. She has received a BA in Sociology at Principia College and MS in Sociology from the University of Wisconsin-Madison.