Maria Azocar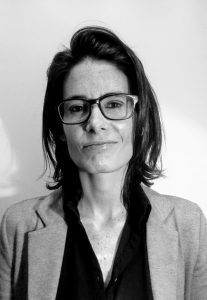 Maria is a doctoral candidate in the University of Wisconsin-Madison Department of Sociology. Her interests are at the intersection of the sociology of gender, knowledge, professions, political and economic sociology, and social policy. She studies gender inequality in expertise. She is particularly interested in how gender shapes the ways in which experts achieve authority and state officials legitimize expert knowledge. She employs qualitative research methods, including content analysis, in-depth interviews, and ethnography. Her research has been supported by the University of Wisconsin-Madison and the Mellon Foundation. She also has extensive teaching experience, which was recognized in 2019 with a student-nominated teaching award. Her work has been published in Gender & Society, Latin American Research Review, Sociology Compass, Latin American Perspectives, and Revista de Derecho (Valdivia) Chile. She received her M.A. degree in Sociology at UW-Madison and her B.A. degree in Sociology at the Universidad Catolica of Chile.
mazocar@ssc.wisc.edu
Miriam Barcus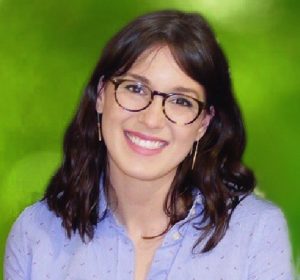 Miriam is a PhD candidate in sociology at UW-Madison. Her research interests include gender, work, and the family as well as policy related to these areas, with a particular focus on parental leave. She is especially interested in how workplace factors and policy influence the way couples divide paid and unpaid work and how this division of labor becomes gendered or degendered. In 2016, Miriam was part of a small research team that was awarded a U.S. Department of Labor Women's Bureau grant to study family and medical leave use and need among City of Madison employees. The study included a survey of all 2,800 City employees, longitudinal administrative data, and interviews with supervisors and key personnel. The results of the study are being used to inform the development of a potential paid family and medical leave policy for City employees. Additionally, Miriam is drawing on this rich data to explore the workplace, relational, and attitudinal factors that encourage and discourage men's caregiving leave use.
mbarcus@wisc.edu
Ruby Bafu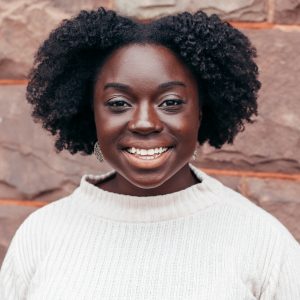 Ruby Bafu is a second-year PhD student in the Department of Sociology. Ruby is also a Mellon Mays Fellow and affiliated with the Institute for Research on Poverty at UW-Madison. Her current project is an interview-based study which investigates the impact of school punishment on the racial understanding and life experiences of Black girls in Madison. Ruby graduated from Cornell University with a Bachelor of Arts in Sociology and minors in Inequality Studies and Spanish. In her previous work, she used interviews in both English and Spanish to examine the impact Black natural hair on the everyday social experiences of Black women in the Dominican Republic and the United States. Broadly, Ruby's research interests include race and ethnicity, gender, social inequality, education, and criminology.
bafu@wisc.edu
Lindsay Cannon
Lindsay M. Cannon, MPH, MSW, is a PhD student in the Department of Sociology at the University of Wisconsin – Madison. She is also affiliated with the Center for Demography and Ecology. Lindsay's work focuses on the intersection between sexual and reproductive health, gender-based violence, and substance use applying trauma-informed, survivor-centered, and reproductive justice frameworks. Lindsay holds a Master of Public Health degree from the University of Michigan in Health Behavior and Health Education and a Master of Social Work degree from the University of Michigan in Mental Health Interpersonal Practice. Lindsay received undergraduate degrees in Neuroscience and Psychology with Honors and Research Distinction from The Ohio State University, where she also minored in Criminology. Lindsay has volunteered as an advocate for sexual violence and intimate partner violence survivors for 8 years and has facilitated support groups for women who have experienced intimate partner violence who are currently incarcerated.
lmcannon@wisc.edu
Yun K. Cho
Yun, a doctoral student in Sociology, comes from a hard science background, having studied Environmental Science, Biology, and Civil and Environmental Engineering. After noticing the distinct lack of women in engineering, she became interested in researching women in male dominated fields, cultural and institutional changes through interactions and relationships, and higher education as a workplace as well as an educational institution. She is completing her master's thesis in Sociology using cross-national interview data on women scientists and engineers in academia in South Korea and Madison. Her thesis research explores how mentoring relationships support individuals' strategies and facilitate cultural transformation in Science, Technology, Engineering and Mathematics (STEM) disciplines.
yuncho@wisc.edu
Alexis Dennis
Alexis is a graduate student in Sociology. Her research interests include autoethnography, microsociology, gender, race and ethnicity, and urban and community sociology. Her research has focused on Black women and their lived experiences particularly in both their personal and professional lives, their relationships to mainstream feminism, and their conceptualizations of community. She is especially interested in the upward mobility of poor racial groups and their experiences as they break into the middle-class. She explores aspects of alienation and the families/communities they are compelled to create within and outside of professional and familial communities. Her current work examines the experiences of working class women of color who work and/or are students in the academy and how they struggle to make meaning of race and class membership in predominantly white, privileged spaces.
amdennis@ssc.wisc.edu
Frankie (S. Frank)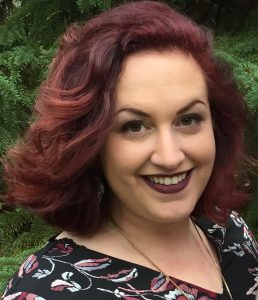 Originally from Denver, Colorado, Frankie (S. Frank) is currently a graduate teaching assistant at the University of Wisconsin – Madison in the Department of Sociology. Research interests include: gender, sexuality, menstruation, relationships, intimacy, sex roles, bodies & embodiment, body modification, disabilities, intersectionality, qualitative methods. Recently, Frankie was published in Sexuality and Culture. Frankie spends her free time kayaking, crafting and spending time her cats.
sfrank9@wisc.edu
Kristina Marie Fullerton Rico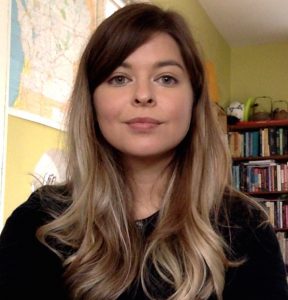 I am a graduate student in the Department of Sociology at the University of Wisconsin-Madison. My research interests include ethnography, gender, race and ethnicity, migration and transnationalism. My work is inspired by my own experiences as a Mexican immigrant. Currently, I'm working on a project at the intersection of migration and communication to examine how technologies impact relationships in general and how these technologies can, and cannot, circumvent distance to maintain emotional closeness in the absence of physical contact –– an increasingly common experience for migrants in a globalized world. Before coming to graduate school, I worked in the feminist non-profit sector.
kfullerton2@wisc.edu
Madison Garcia
Madison is a first-year Sociology Ph.D. student at UW-Madison. In 2018, she received a Bachelor of Arts in Sociology – Organizational Studies and a minor in Spanish from UC Davis. Her previous research has focused on how low-income undergraduate students decide whether, when, and how to engage with college authority figures and how these experiences vary by their race and gender. Her research interests fall at the intersection of education, gender, race and ethnicity, and socioeconomic status. After graduating, she spent a year working as an academic advisor for aspiring first-generation college students in Watts, CA.
mfgarcia@wisc.edu
Shreenita Ghosh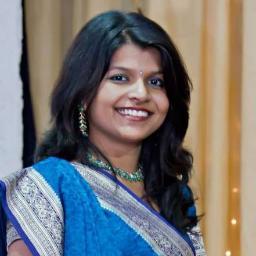 Shreenita Ghosh (SJMC) is a third-year doctoral student in the School of Journalism and Mass Communication at UW-Madison. Her primary field of research interest is in Social Movements, digital media, and social networks.
ghosh26@wisc.edu
Annaliese Grant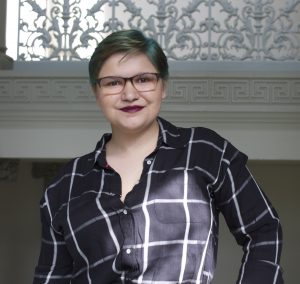 A graduate student at UW-Madison, Annaliese's research focuses on low-income families in the U.S. as they relate to each other, to media/pop culture, and to the state. She uses mixed methods to focus mainly on the experiences of low-income women in families, as well as larger questions of gender and media/technology. In undergrad at Barnard College, she double-majored in Sociology and Women's, Gender, and Sexuality Studies with a minor in Math. All three of these interests show-up and frame her current work.
aegrant2@wisc.edu
Nona Maria Gronert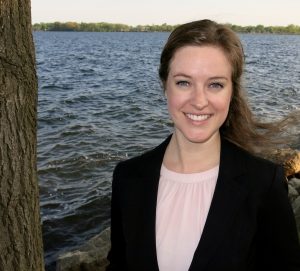 Nona is a doctoral candidate in Sociology and a Law & Society Graduate Fellow. Her research focuses on sexual consent and sexual assault in the context of higher education. Her dissertation studies how the governance of sexual assault and harassment has changed at one large, public, Midwestern university from 1972 through 2017. Nona's other current project investigates study abroad coordinators' and their students' perceptions of gendered risk in Germany. Outside of her research, Nona serves on the board of Breakthrough Dance Company.
gronert@wisc.edu | homepage
Garrett Grainger
Garrett L. Grainger is a PhD student in the department of Sociology at the University of Wisconsin-Madison. His dissertation research incorporates theoretical models/findings associated with intimate relationships, life course, emotions, gender, and social stratification. More specifically, he contributes to life course scholarship by exploring the impact of institutional inclusion on relationship stability/longevity amongst gay and lesbian couples transitioning into retirement. To this end, Garrett utilizes a multi-method design that incorporates survey data and in-depth interviews to illuminate the processes associated with this status transformation. Garrett earned his M.S. from the University of Wisconsin-Madison (2013) and B.S. from the University of Central Florida (2010).
ggrainger@wisc.edu
Isaac Sohn Leslie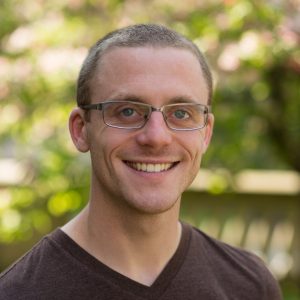 Isaac, or "Ike," researches connections between social justice and ecological sustainability in food systems in the U.S. and Latin America. Ike's work on agriculture, gender, and sexuality is published in Rural Sociology, Society & Natural Resources, Agriculture and Human Values, Agroecology and Sustainable Food Systems, and the Handbook of the Sociology of Racial and Ethnic Relations, with support from the Fulbright Program and the Rural Sociological Society, among others. Before coming to UW-Madison, Ike earned an M.A. in Sociology and M.S. in Natural Resources from the University of New Hampshire.
isaac.s.leslie@gmail.com | homepage
Huixian "Anita" Li
I am a PhD student in Sociology and an affiliate of the Center on Demography and Ecology. My research focus on social stratification, gender, and family inequality. A family demographer, I study the effects and dynamics of multigenerational relationships and family complexity. I use demographic methods to examine how aggregate economic and gender inequality gets reproduced via families.
hli666@wisc.edu
Gina Marie Longo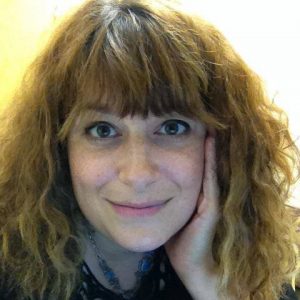 Gina Marie Longo is a recent PhD graduate of Sociology at the University of Wisconsin-Madison. Currently, she is a post-doc at the Law School at the University of Wisconsin-Madison. She specializes in the sociology of gender, race and ethnicity, immigration, and digital sociology. Her current research focuses on how the U.S. spousal reunification system (re)constructs and polices citizenship and nation
glongo@ssc.wisc.edu | homepage
Morgan C. Matthews
Morgan is a doctoral candidate in sociology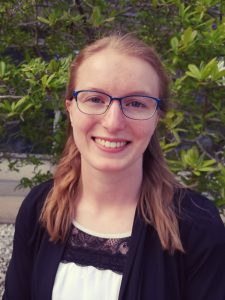 at the University of Wisconsin-Madison. Broadly, her research and teaching interests span the areas of gender, political sociology, work and organizations, and research methods. Her work focuses in particular on inequalities in political representation in U.S. state legislatures. Her most recent work evaluates how partisanship operates at the individual, organizational, and institutional levels to reproduce gender inequalities in representative politics. Morgan's scholarship has appeared in Sociology Compass, Socius, and The Society Pages' Feminist Reflections blog. Her research has been supported by The Tobin Project as well as the UW-Madison Law & Society Fellows Program. Prior to graduate school, Morgan was a Presidential Fellow at Dartmouth College's Center for the Advancement of Learning. She holds an M.S. in sociology from UW-Madison and an A.B. in sociology from Dartmouth College.
mmatthews5@wisc.edu | homepage
Chiara Packard
Chiara is a Sociology PhD student with research interests in criminal justice, politics of punishment, gender, and race. Her Master's focuses on how feminist activists navigate the television news discourse that emerged following a highly publicized gang rape in New Delhi in December 2012. In particular, she analyzes the process through which activists move the discourse beyond the criminal justice frame, bringing in feminist understandings of violence against women. Moving forward, Chiara is doing preliminary research on the development of the punitive state in the US, looking in particular at how and why states have followed diverging carceral trajectories. She uses a variety of methods in her work, such as discourse analysis, content analysis, and comparative-historical methods. She is always happy to discuss her research or similar topics with anyone that might have overlapping interests.
cpackard@wisc.edu
Lauren Parnell Marino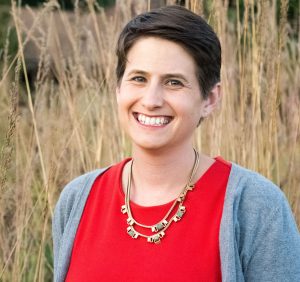 Lauren is a PhD student in the Development Studies Program. Her research interests include gender, empowerment discourse, women's labor force participation, and international development. She is particularly interested in Uganda, but is broadly interested in the African continent. Lauren is currently studying Luganda as a FLAS Fellow and also spends time working in the university's African Studies Program. Before coming to Madison, Lauren worked in the international development sector, including time at Ashoka, Uganda Crafts, and the Interfaith Youth Core. She earned a Bachelor's degree with honors from Northwestern University in Social Policy, and a Master's degree in Gender, Globalization, and Rights from the National University of Ireland, Galway as a George J. Mitchell Scholar. In her spare time, she's a birder, baker, and photographer.
lmarino@wisc.edu | homepage

Cyra K. Polizzi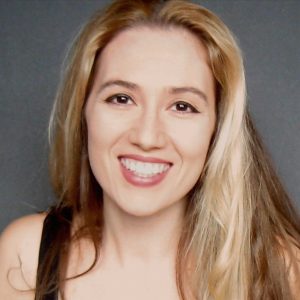 Cyra K. Polizzi is a theater practitioner and a graduate student with the Department of Gender & Women's Studies at UW-Madison. Cyra's transdisciplinary research focuses on theater practice using lenses of accessibility, sustainability, and feminism. In addition to GWS, Cyra is also affiliated with the Center for Culture, History, and Environment, and the Division of the Arts. Cyra's research is directly tied to their work with Rotate Theatre to feature underrepresented perspectives in performing arts.
ckpolizzi@wisc.edu

Ariane Ophir

I am a doctoral candidate in the sociology department and an affiliate of the Center for Demography and Ecology at the University of Wisconsin-Madison. I am a family sociologist who researches gender inequality over the life course. My work connects population change with gender inequality in unpaid work at the macro, meso, and micro levels of society by using quantitative and demographic methods with various American and European data sources. Drawing on gender, life course, and demographic theories, my goal is to improve our understanding of gendered life course trajectories of caregiving and domestic labor amid population shifts such as population aging and the second demographic transition.
Madeleine Pape
Madeleine is an Australian Ph.D candidate in Sociology at UW-Madison. Her dissertation examines how the institutions of sport, law, and science make decisions about how to define sex and gender difference. In 2015, Madeleine was involved in an international court case where Dutee Chand, an Indian sprinter, successfully appealed the Hyperandrogenism Regulations of the IAAF (International Association of Athletics Federations). These regulations imposed a limit on the amount of naturally occurring testosterone allowed in the bodies of female athletes. You can read more on Madeleine's
website
. Her other research explores the dynamics of inclusion and exclusion in participatory budgeting, drawing in particular on feminist theories of participatory democracy and citizenship.
Isabel Pike
Isabel is a PhD Candidate in Sociology. Her research focuses on gender, economic change, and the transition to adulthood in sub-Saharan Africa, drawing on qualitative and quantitative methods. Based on life-history interviews with a broad age range of men and women, her dissertation examines how shifting patterns of work amidst persistent economic uncertainty shape gendered attitudes and experiences in rural and urban Kenya. She likes thinking about how gender and socio-demographic theoretical approaches can be integrated. Before graduate school, she worked at the UN World Food Programme in West Africa.
ipike@wisc.edu|homepage

Emma Romell
Emma is a University Fellow and first year PhD student in the Sociology Department. She received her Bachelor's degree with Distinction from UW-Madison in 2018, where she majored in Sociology, earned certificates in Gender & Women's Studies and Education Policy Studies, and played violin in the UW Symphony Orchestra. Her research interests revolve broadly around inequality and gender, race, and class. She's particularly interested in the feminization of poverty and how public policies, like welfare and education policy, impact low-income single mothers and their children. She is also interested in studying reproductive healthcare access and the effects of abortion clinic closures, as well as identity and politics in the Trump era. Outside of school, she loves to eat (and is working on becoming a good cook), watch low-stakes reality TV, and, when time allows, camp and hike in the Southwest. On Sunday mornings, you can find her embracing her inner retiree, drinking coffee and doing the New York Times crossword on her porch.
Malú Machuca Rose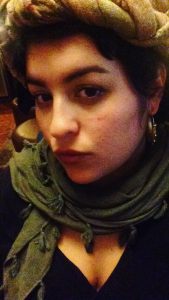 Malú Machuca Rose is a graduate student in the Department of Gender and Women's Studies at the University of Wisconsin-Madison. Their research focuses on trans and queer death and survival, nightlife, sex and risk, feminism, critical theory, art and healing justice. They have co-authored Nuestra Voz Persiste (2016) and Estado de Violencia (2014) as part of their work in the No Tengo Miedo collective in Lima, Perú.
machucarose@wisc.edu
Di Wang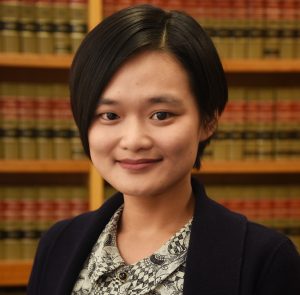 Di Wang is a feminist researcher and advocate from China. She is a PhD candidate of Sociology at the University of Wisconsin−Madison, with a focus on LGBTQ rights, legal mobilization and social policy. Her research has been informed by her ten-year experience as a women's and LGBTQ rights advocate. Using family rights as a focal point, her dissertation investigates the globalization of LGBTQ rights, with an empirical focus on two powerful states – China and the United States. Her work is committed to research-based advocacy and the advancement of analytical tools for social change. She has worked on projects that evaluate the impact of law on women's and LGBTQ rights in China and in the U.S. with organizations like the Center for LGBTQ Studies (CLAGS), PILnet: the Global Network for Public Interest Law, Gender Equality Advocacy and Action Network (GEAAN) and the University of Wisconsin Law School.
dwang224@wisc.edu
Dee Wilkinson
Dee is a graduate student in the Department of Gender and Women's Studies working on her second Masters degree. She received her Ph.D. in Sociology from University College London's (UCL) Institute of Education and came to UW-Madison in July of 2017 after finishing a Postdoctoral Research Fellowship at the Dartmouth Institute for Health Policy & Clinical Practice. Dee's Ph.D. research presented the first 'home international' comparative analysis examining England's and Northern Ireland's policy processes with regard to making sex and relationships education a statutory component of their national curricula for schools. Her central research interest is in studying the sexual attitudes and behaviours of young people and sex and relationships education policy-making in European countries of post-religious and national identity conflict. A research goal of Dee's is to secure funding so that she can (working with local scholars and third-sector sexual health organisations) conduct a similar study as the British Nastal – which since 1990 has purposefully excluded the Northern Irish population from its research – to look at the sexual attitudes and lifestyles of those within Northern Ireland. Additional areas of research interest include: evaluating and comparing public health and education policy-making and management at the national and local level; comparing the (often times missing) discourse of sexual pleasure and rights within sex and relationships education policies and the ways in which dominant gendered discourses vary across countries, variously effecting young people's sexual meaning-making practices within schools and their own intimate relationships; and the similar and dissimilar ways women express their gender, sexuality and reproductive rights in post conflict European countries.
dcwilkinson@wisc.edu

Kelsey Q. Wright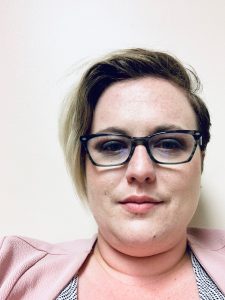 Kelsey Q. Wright is a PhD student in the Sociology Department at the University of Wisconsin, Madison, where she is affiliated with the Center for Demography and Ecology (CDE). Her work at UW-Madison has two main streams: one centers around the application of demographic methods to compelling, modern research questions around emergent infectious disease, family dynamics and fertility in global contexts. The second focuses on the relationships between social disadvantage and contraceptive within an intersectional framework that focuses on the relationships between macro-level population and institutional dynamics and micro-level individual outcomes. While at UW-Madison, she has also worked on projects examining the composition effects of changes in parity on contraceptive use in Sub-Saharan Africa and on work identifying how sexual acceptability is related to contraceptive method selection and use.
kwright22@wisc.edu | homepage
Jaclyn Wypler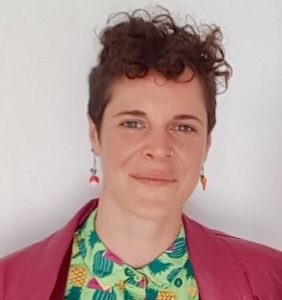 Jaclyn is a doctoral student in the departments of Sociology and Community & Environmental Sociology at UW-Madison. She brings her background working on small vegetable farms to her ethnographic research on lesbian and queer sustainable farmers is the rural Midwest. In an era of intense political polarization, she investigates the social and economic relationships between the farmers and their neighbors, their customers, and their families. What might these relationships say about queer experiences, rural life, and the ways in which people negotiate differences? Her research speaks to the intersections of gender, sexualities, rurality, agrofood systems, and social psychological subfields.
wypler@wisc.edu
Katie Zaman
Katie's dissertation is about the relationship between women's economic empowerment and the social risks required to challenge gender oppression. She is using the stories of women who live and work in the slums of Dhaka, Bangladesh to explore this topic. She loves teaching the Sociology of Gender and the Sociology of Marriage and Families. Katie has a background in community health, program planning, and project evaluation.
kzaman@ssc.wisc.edu | homepage | CV
Xing Sherry Zhang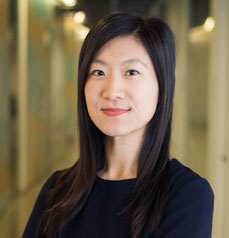 Dr. Xing Sherry Zhang received her PhD in Policy Analysis and Management from Cornell University in August 2018. She works in the areas of family demography, race and ethnicity, the transition to adulthood, health, and inequality. As an HDRS postdoctoral fellow, she examines how parent-child relationships shape health outcomes in the transition to adulthood, and variation by race, ethnicity, gender, and socioeconomic status.
xzhang2282@wisc.edu | homepage