By Last Name: A | C | D | E | F | G | H | J | K | L | M | O | Q | S | T | W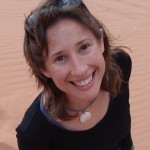 Kathryn studies intersections between the economy, culture, and environmental change. With a masters in economics, Kathryn has a deep appreciation for ethnography and qualitative research as methods to achieve meaningful understanding and understanding of meaning. She has conducted research in Brazil and Bolivia and currently is exploring the interaction of culture, policy, and land as the context for comparative water policy in different European states.
Dagoberto Cortez is a graduate student in the department of Sociology at the University of Wisconsin-Madison and research fellow supported by a grant from the National Center for Complementary and Integrative Health at the National Institutes of Health (NIH). His interests include qualitative methods; medical sociology; urban sociology; social psychology; and collective behavior. His Master's thesis explored how a community used deliberative democratic tactics to build a coalition and contest the sale of public land to private land developers. Dagoberto is currently conducting an ethnographic project on mixed-martial arts with Michael Halpin. His doctoral project focuses on doctor-patient interactions in cancer clinics. Dagoberto examines how patients that have been diagnosed with incurable lung cancer, their doctors, and their caregivers talk about end-of-life/quality-of-life issues, the barriers to having these types of conversations, and how they make treatment decisions. He plans to use ethnographic observations of clinic visits, to draw on conversation analysis to interrogate audio recordings of these visits, and to utilize in-depth semi-structured interviews to further explore interactions between terminal lung cancer patients and their doctors and examine medical decision-making. Dagoberto received his B.A. in sociology from the University of California-Davis.

Alexis is a graduate student in Sociology. Her research interests include autoethnography, microsociology, gender, race and ethnicity, and urban and community sociology. Her research has focused on Black women and their lived experiences particularly in both their personal and professional lives, their relationships to mainstream feminism, and their conceptualizations of community. She is especially interested in the upward mobility of poor racial groups and their experiences as they break into the middle-class. She explores aspects of alienation and the families/communities that black women are compelled to create within and outside of professional and familial spaces. Her current work examines the experiences of working class women of color who work and/or are students in the academy and how they negotiate race and class membership in predominantly white, privileged spaces.
Nate is a PhD candidate studying how people try to renegotiate rules that govern urban land and food production. His dissertation research focuses on how Chicagoans have tried to secure access to land for gardens and farms, from the 1890s to the present. To develop comparisons over time, Nate has drawn on archival materials, worked with food policy organizations, and interviewed gardeners, farmers, policymakers, and activists.
Katie Fallon | kffallon@wisc.edu
Katie is a graduate student in the Department of Sociology at UW-Madison. She is interested in urban spaces, race, gender, and geography. Katie is currently conducting ethnographic research exploring interactions and behavior on an intra-city bus system. Apart from her ethnographic research, she is working on a project with Casey Stockstill about how single, heterosexual, professional women in New York City approach finding a partner and an analysis of how urban studies departments have attempted to increase racial and gender diversity.
Daanika is a graduate student in the Department of Sociology at the University of Wisconsin-Madison. Her interest areas include race and ethnicity, urban sociology, law, and social control. Her research aims to examine the processes by which criminal justice agencies—the police, the courts, and prisons—shape everyday life in the city.
Garrett is a PhD student in the department of Sociology at the University of Wisconsin-Madison. His dissertation research incorporates theoretical models/findings associated with intimate relationships, life course, emotions, gender, and social stratification. More specifically, he contributes to life course scholarship by exploring the impact of institutional inclusion on relationship stability/longevity amongst gay and lesbian couples transitioning into retirement. To this end, Garrett utilizes a multi-method design that incorporates survey data and in-depth interviews to illuminate the processes associated with this status transformation. Garrett earned his M.S. from the University of Wisconsin-Madison (2013) and B.S. from the University of Central Florida (2010).
Chloe is a graduate student in the Department of Sociology. Her research interests include the criminal justice system, urban sociology, race, and ethnography. Her past projects have focused on prison reentry, as well as homeless individuals' use of a public library. She is currently conducting ethnographic research on the criminal justice reform movement in Madison.
Michael is a doctoral student in Sociology at UW-Madison with a focus on ethnographic research in the fields of medical sociology, science studies and social psychology. His dissertation research draws on observations, in-depth interviews and archival analysis to address how neurological perspectives are changing patient experience and the provision of care, particularly in the context of schizophrenia and Huntington Disease. Along with Dagoberto Cortez, he is conducting an ethnographic investigation into mixed-martial arts (MMA), an increasingly popular combat sport. This project addresses stratification within MMA, use of performance enhancing drugs and fighters experiences with injuries. Michael received his M.A. in sociology from the University of British Columbia and his B.A. from the University of Calgary.
Matt is a PhD candidate in sociology at UW, on the job market during fall 2014. His specialization areas are social psychology, ethnomethodology, and conversation analysis. His dissertation is entitled "The decisive moment: Directive sequences, resistance to authority, and the ethnomethodology of Milgram's experiment." It investigates civil disobedience by treating authority and (dis)obedience as phenomena of social interaction. He identified concrete practices by which authority may be resisted successfully and try to shed light on how "obedient" and "disobedient" social actors account for these behaviors, both in the moment and subsequently. The database is a large collection of archived recordings of the most seminal social psychological investigation of these phenomena, Stanley Milgram's 1961-62 experiments on obedience to authority. A National Science Foundation grant allowed him to obtain copies of these recordings. This research contributes to work on obedience to authority and on directive-response sequencing.

Esther is interested broadly in race and ethnicity, immigration, poverty, and humanitarianism. Her current ethnographic work focuses on Hmong farmers and their second-generation children who vend vegetables at a Wisconsin farmers market. Specifically, this project examines how an amalgam of factors—from organic classificatory systems to market rules, from informal social norms to racially segregated social networks—affect not only the immigrant families' workaday activities, but also their larger economic and social incorporation into this mainstream economy. The research problematizes narratives of what qualifies as "good" production and consumption, as well as folk notions of the inclusivity and diversity of public spaces.
Amy is a graduate student in the Sociology department of the University of Wisconsin-Madison where she specializes in using ethnography and conversation analysis to study race and class in higher education. Originally from West Virginia, she is a 2009 graduate of Yale University where she worked with professors Elijah Anderson and Julia Adams on a thesis about the experience of low income and first generation college students in elite universities. Her current work involves an ethnographic study of a new Target of Opportunity program at the University of Wisconsin-Madison. More specifically, her work examines how America's evolving relationship to race is playing out exhibited in alternative affirmative action programs and how those programs are affecting academic and social experience for students of color. The research is aiming to show how the "diversity benefits all" narrative, prevalent in American higher education, disproportionately loads onto students of color the responsibility for making these benefits happen. She also participates in a choir around the Madison area and consults with communities of faith on issues of racial reconciliation and community building.
Walter is an ethnographer and political economist who studies the impact of socioeconomic change on constructions of identity and access to civil rights. In the past, he has conducted ethnographic research in temporary autonomous communities formed in the wake of mass foreclosure and unemployment, and with combat-sport participants who used violent recreational activity to stabilize gendered identities they perceived as increasingly fragile. Currently, he is exploring the impact of the foreclosure crisis on property rights and access to justice. Before attending University of Wisconsin-Madison, he spent four years as a researcher at Columbia University's Committee for Global Thought. He is now pursuing his PhD.
Matthew is a doctoral candidate in sociology. Primarily a political sociologist with a strong secondary interest in medical sociology, he uses a variety of research methods, especially ethnographic fieldwork. He has conducted fieldwork on a Senegalese Sufi Muslim sect called the Layene Brotherhood, public health genetics, and the Madison Solidarity Sing-Along. His dissertation topic is the Wisconsin Uprising protest movement of 2011, an illustrative case of how social order rapidly emerges within a minimally planned collective action.
Martina is a doctoral candidate in the Department of Sociology at the University of Wisconsin-Madison and visiting researcher at the Cuban Institute for Cultural Research "Juan Marinello", in Havana, Cuba. Her dissertation research focuses on housing in contemporary Havana, using it as a lens to examine broader social transformations underway in this changing economy. Martina holds degrees in sociology from McGill University (M.A.) and The University of Western Ontario (B.A.)
Taylor  is a graduate student in Sociology at UW-Madison. She focuses on qualitative research in class, culture, and emotions in the contexts of interactive service work and higher education. One of Taylor's current projects is an ethnographic examination of work in the restaurant industry, in which she focuses on, among other things, the precarious nature of the work and the relationship between the body and the emotions of the job. In a project with Eric Grodsky (PI), Taylor uses in-depth interviews to understand first-generation college students' higher education experiences and trajectories. She received her B.A. in Sociology and German Studies from Macalester College.
Yifei is a doctoral candidate in sociology at UW. He is interested in environmental politics, transnational development, bureaucracy, and urban change. These interests took him to study environmental policy-making in the Chinese authoritarian structure, with a focus on how Chinese bureaucrats work with transnational development agencies in the area of environmental protection. In the ethnography, he documents routine moments of the political process that took place at negotiation tables in Beijing, through heated email and phone exchanges, in the backroom of bilateral memorandum signing, on the construction site of transnationally-funded projects, and best of all, at cocktail parties in the "comfort" of embassy extraterritoriality. Yifei received his M.S. in sociology from UW, and B.A. in sociology and diplomacy from Fudan University in Shanghai, China.
Lily is a doctoral student in Sociology at the University of Wisconsin-Madison. Her areas of interest include China studies, social theory, international development, and sociology of education. Lily completed fieldwork on Chinese higher education prior to graduate school. For her master's thesis on the "Ant Tribe" college graduates, Lily lived with 36 women in a 3-bedroom rental on the edge of Shanghai's Central Business District. For her dissertation fieldwork, Lily will return to Shanghai and study the social reproduction strategies of its upper-middle-class households.
Wes Markofski is a doctoral candidate in the University of Wisconsin-Madison Department of Sociology (Ph.D. expected, 2015) and a Graduate Research Fellow in the Institute for Research on Poverty. He does work in urban ethnography, theory, culture, politics, and religion, with a recent focus on political and religious transformations in the field of American evangelicalism. As part of his Master's thesis, Wes spent five years conducting ethnographic research on the new monasticism—an urban communitarian religious movement involving young progressive evangelicals—research that has become the subject of a forthcoming book with Oxford University Press. His dissertation is a national, multi-site ethnographic examination of new evangelical strategies for engaging the public and the poor in Portland, Los Angeles, Atlanta, and Boston. Wes has degrees in Molecular Biology, Philosophy, and Sociology from the University of Wisconsin-Madison and spent several years conducting basic science research in medical immunology before turning his attention to the social sciences.
Johanna is a Ph.D. Candidate in Sociology and former New York City public school teacher. Her dissertation project examines schools as sites of work. It traces the lives of NYC middle school security guards, custodians, secretaries, counselors, paraprofessionals, teachers and principals as they make it through their workday in an era of increased standardized testing and accountability.
Before coming to Madison, Nathan got a BA from Haverford College with a double major in Sociology and Linguistics, where he studied social theory, syntax theory, and language conservation. Now he is exploring gun culture in America through ethnography.
Casey Stockstill is a doctoral student in the sociology department. Casey studies the micro-level mechanisms that contribute to broader race, class, and gender inequalities. Her dissertation identifies the mechanisms of primary socialization for young children who attend daycare. Previous theoretical and empirical accounts either emphasize parents, teachers, or peers as the core agents of socialization. In contrast, her project uses ethnographic observations of preschool children both at home and at school to examine how children interpret parents, teachers, and peers' attempts to influence their dispositions and behaviors. Casey has two additional research projects. The first project uses experiments to examine how observers categorize and stereotype individuals based on their phenotype and racial identity claims. The second project, co-authored with Katie Fallon, uses women's narratives about dating after college to argue that the transition to adulthood remains deeply gendered—despite accomplishing self-development goals, women's status as full adults remains contingent on establishing romantic partnerships. Casey received her B.A. in 2012 from Columbia University, where she was a McNair Fellow.
Adam is a graduate student in the Department of Sociology. On the broadest level, he is interested in exploring acts of benevolence and the production of their meaning as such. This interest has led him to begin work on a couple of primarily ethnographic projects. The first of these focuses on interactions of charity in different arenas of life. The second seeks to better understand the phenomenon of children moving homes within their extended family. He is also interested in the micro order of segregated spaces in the city of São Paulo, Brazil.
Amanda is a doctoral candidate in the sociology program at the University of Wisconsin -Madison and a Graduate Research Fellow in the Institute for Research on Poverty. She is broadly interested in social psychology, crime and punishment. Her work focuses on understanding how people living below the poverty line navigate civil and criminal justice systems. Amanda's dissertation examines jail reentry experiences among a cohort of thirty women. Amanda is also currently working with Professor Tonya Brito and Professor David Pate on research examining access to justice in child support enforcement proceedings. She has received a BA in Sociology at Principia College and MS in Sociology from the University of Wisconsin-Madison.
Jaclyn is a graduate student in departments of Sociology and Community & Environmental Sociology at UW-Madison. She brings her background working on small vegetable farms to her research on sustainable women farmers in the Upper Midwest. Her fieldwork takes her to crop fields and livestock pastures, as well as farmers' markets. She is interested in how women sustainable farmers fare in rural communities with predominantly male conventional farmers.